Dr. Gábor Kökény, assistant professor
Institute of Pathophysiology
Semmelweis University, Faculty of Medicine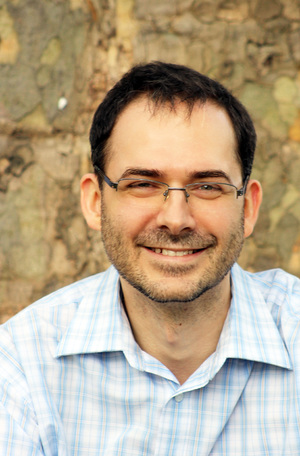 E-mail address:
koke ny.gabor@med.semmelweis-univ.hu
Gábor Kökény, MD, PhD, assistant professor, assistant manager of NET GMO Animal facility
Dr. med. univ. (2000)
Spoken languages:
English, German, Spanish
Previous workplaces:
2004-2006: University of Heidelberg, Dept of Pathology, Germany (guest researcher)
2000-2004: Semmelweis University, Dept of Pathophysiology (PhD fellow)
Fields of interest:
nephrology, molecular biology, immunology
Scientometric data:
Impact factors: 54.9, independent citations: 350, Hirsch-index: 9
Current research projects:
1) Role of genetic susceptibility in the development of renal fibrosis of transgenic mice.
2) Cardiac alterations of TGF-ß1 transgenic mice at different ages.
3) Changes in behaviour and hippocampal function in TGF -ß1 transgenic mice.
4) Use of selective phosphodiesterase inhibitors in diabetes.
5) Role of osmotic stress on renal collecting duct cells in vitro and in vivo.
List of the most important publications (pdf)
---
Last modified: 2015.05.12 17:31